Geico Approved Body Shop in Los Angeles: Fixed Right the First Time
 Over our many years in the auto body repair industry, we've worked closely with all the major insurance providers like Geico. By doing so, we're able to help customer claims move more quickly, ensuring your vehicle spends the minimum time possible in our approved Geico body shop.
We're able to obtain accurate info about your claim by working with your insurance company and leveraging our many industry contacts. With this vital step complete, we can get to work on restoring your car back to its original state.
We Use the very best parts at our Geico Approved Body Shop
Even though we're an official Geico approved body shop, we're still in complete control of how we work. That means we are free to obtain the best parts around to use on your repair – something we always aim to do on every job.
You can rest assured that we'll be with you throughout the process, helping you with important support like rental car arrangement and paperwork assistance. Our sole aim is to achieve the best results, which is why all of our labor and parts are guaranteed.
Customers using our Geico approved body shop get to enjoy a stress-free experience, with our team taking care of everything. Not only do we ensure the best parts are used, but we offer the reassurance of knowing that you're not completely at the mercy of your insurance provider.
Of course, insurance companies are there to help, but they're running a business like everyone else. However, we're there to ensure that no liberties are taken and that your claim is allowed to progress smoothly and fairly.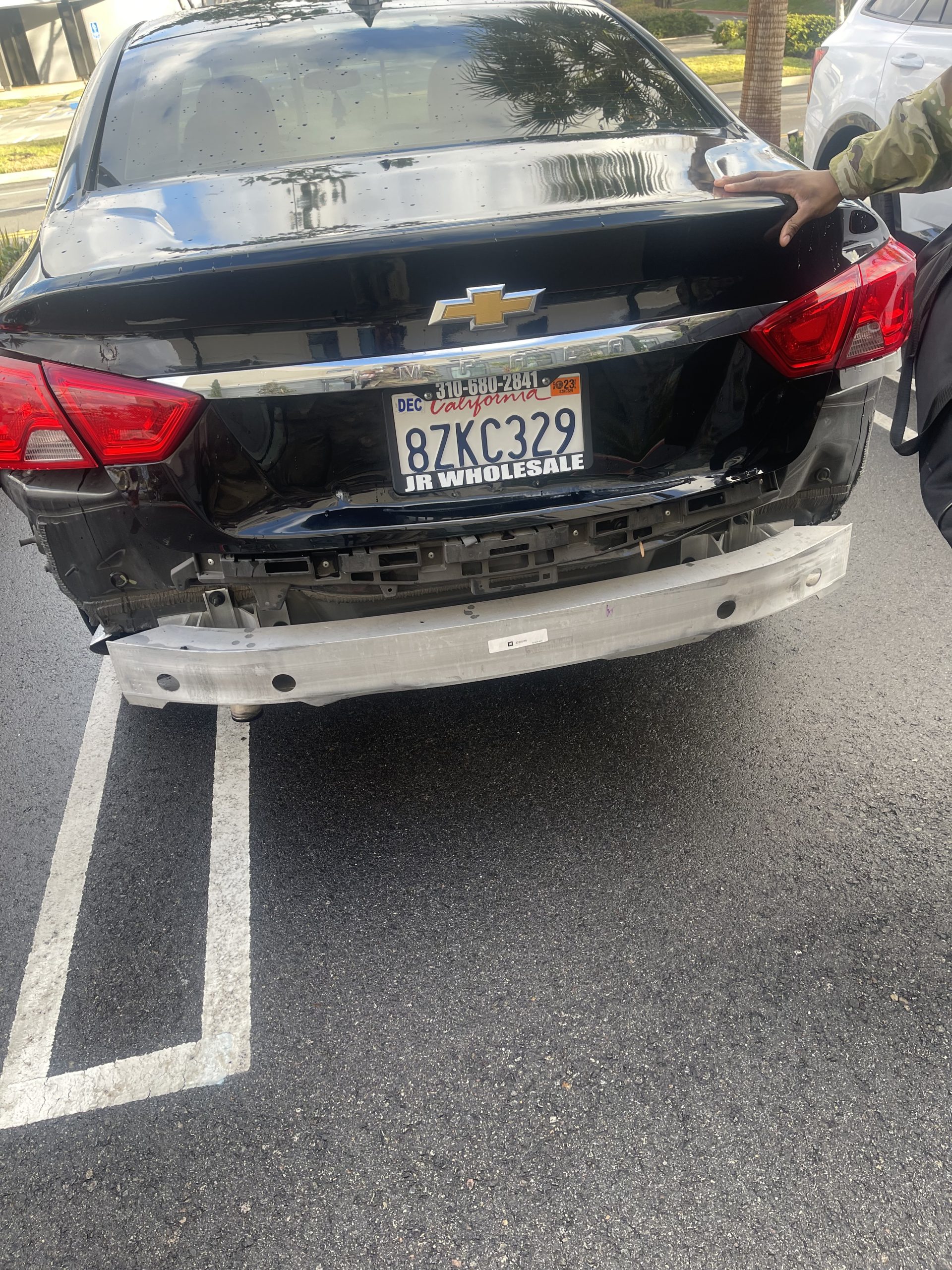 Do I really need three collision estimates?
Don't be fooled by insurance companies who tell you that a minimum of three estimates is required before a claim can proceed, as technically, only one is required. When the estimate given by our Geico approved body shop doesn't match the one given by your provider, we'll always use theirs instead.
When any additional repair requirements are found, we'll discuss it with your insurance company to get a re-inspection carried out ASAP. Once all new details have been included with your claim, our team will repair that as well!
GET
DIRECTIONS
TO OUR LOS ANGELES AUTO BODY SHOP
Areas Our

Los Angeles Body Shop

 Serves
WE ACCEPT
ANY

AUTO INSURANCE!
Call us today! Ask for Rolando!
SERVICES FOR OUR 
GEICO BODY SHOP

Our auto body collision center handles it all from multi-vehicle collision repairs to fender benders to head on impacts. There isn't an accident or collision repair project that we can't handle. Contact us today and let us repair your damaged vehicle!
Is your car's paint showing its real age? Some environmental factors including harsh sunlight, salt air, acid rain, and many more could affect the color of your car's paint. But, no matter what the reason is, we have a solution for that!

Over the years, we have worked with dozens of insurance companies to expedite clients claims. We realize that the overall time that your vehicle is in our shop includes both repair time and the time it takes to process your claim.

Looking for an auto body estimator? Look no further! We offer free auto body estimates! Call us today!

The most affordable auto glass repair and replacement shop in Los Angeles. Conveniently located on Western Ave!
Geico Body Shop & Collision Center
With our extensive experience in the auto body repair industry, we have established a close partnership with major insurance providers like Geico. This collaboration allows us to expedite customer claims, ensuring that your vehicle spends minimal time in our Geico Insurance approved body shop.
By working directly with your insurance company and utilizing our wide network of industry contacts, we acquire accurate information about your claim. This crucial step enables us to promptly begin the process of restoring your car to its original condition.
Our Geico Body Shop Uses the Best Parts 
Your car is more than just a way to get around. It's your livelihood, your way to connect with friends and family, and your sense of freedom. So when your car is damaged, it's more than just an inconvenience. It can be a major disruption to your life.
That's why we're here to help. We're a Geico body shop in Los Angeles, and we're dedicated to getting your car back to its original condition as quickly and efficiently as possible.
We use only the highest quality parts and materials, and we're backed by Geico's commitment to customer satisfaction. That means you can be sure that your car will be repaired to the highest standards of quality.
We also understand that getting your car repaired can be a stressful experience. That's why we're here to take the hassle out of the process. We'll work with your insurance company to get your claim processed quickly, and we'll keep you updated on the progress of your auto body repair.
We're confident that you'll be happy with the service you receive at our Geico body shop. It doesn't matter if you're located in Westmont, Hawthorne, Morningside Park, Vermont Vista, Windsor Hills, or anywhere else is Southern Los Angeles we can handle your collision repair for you! We're committed to providing you with the best possible experience, and we'll do everything we can to make sure your car is repaired right the first time.
A Stress-Free Experience with Our Geico Body Shop
Do not be misled by insurance companies claiming that a minimum of three body repair estimates is required before proceeding with a claim. Technically, only one is required, and we will always defer to the estimate provided by your insurance provider if it differs from ours.
If any additional repairs are identified, we will promptly communicate with your insurance company to arrange a re-inspection. Once all new details have been incorporated into your claim, our team will address those repairs as well.
Our Geico body shop also operates as an Accredited Direct Repair Center, offering end-to-end claim handling through our cloud estimation system. Simply provide us with your claim number, and we will schedule your appointment at the earliest mutually convenient time.
Direct billing to your insurance provider expedites the processing of your labor and parts warranty claims.
For a complimentary body estimate, please call (800) 970-7453 or visit our Geico Insurance approved body shop conveniently located in central Los Angeles at 7853 S Western Ave, Los Angeles, CA 90047.