Certified Auto Body Shop In South Gate
From auto body and collision repair to concierge service and paintless dent repair, El Shaddai's South Gate Collision Center offers a variety of services throughout Los Angeles. In fact, we have a shop right here at 7853 S Western Ave, Los Angeles, CA 90047.
Established in the early 2000s, El Shaddai features a well-trained, experienced and diverse team to meet the needs of vehicle owners all over the Los Angeles Area. Because we've lived and worked here for so long, we know Los Angeles inside and out – the largest city and seat of Los Angeles County. Home to 3.9 million people, Los Angeles is the largest city in the state.
We know how the weather here affects vehicle performance, we know the traffic patterns in the city that lead to the most collisions, we know the local insurance companies and how they operate, and above all, we know cars! We pride ourselves on offering you personalized service so you can become a returning customer that trusts our team to do a great job.
Give us a call today at 1-800-970-7453 for more information on getting service by us!
Our South Gate Auto Body Services
Here's a look at what we offer you in Los Angeles:
Insurance claims: After an accident, we will work with your insurance company to start a claim, performing repairs that get your vehicle back to "pre-loss" condition. This way, you don't have to deal with all the stress and paperwork!
Auto body repair: Our highly trained and educated technicians are skilled in all aspects of auto body repair in Los Angeles. El Shaddai's Auto Collision Center is an I-Car and ASE certified garage. We provide quick yet thorough auto body repair.
Collision repair: From collision repair and paint refinishing to reassembly and quality control, we can handle all aspects of this process after you have been in an accident.
Paintless Dent Repair: For smaller dents, we can restore the look of your vehicle with paintless dent repair, painting, touch-ups, and precision color matches, without the time, expense and invasiveness of full auto body repair.
Backed by more than 20 years of experience, El Shaddai Auto Collision Center is a trusted insurance-based auto body repair and collision repair shop offering exceptional customer service. Our top priority is the relationship we develop with our customers. Here at El Shaddai, you get honesty, integrity and fairness.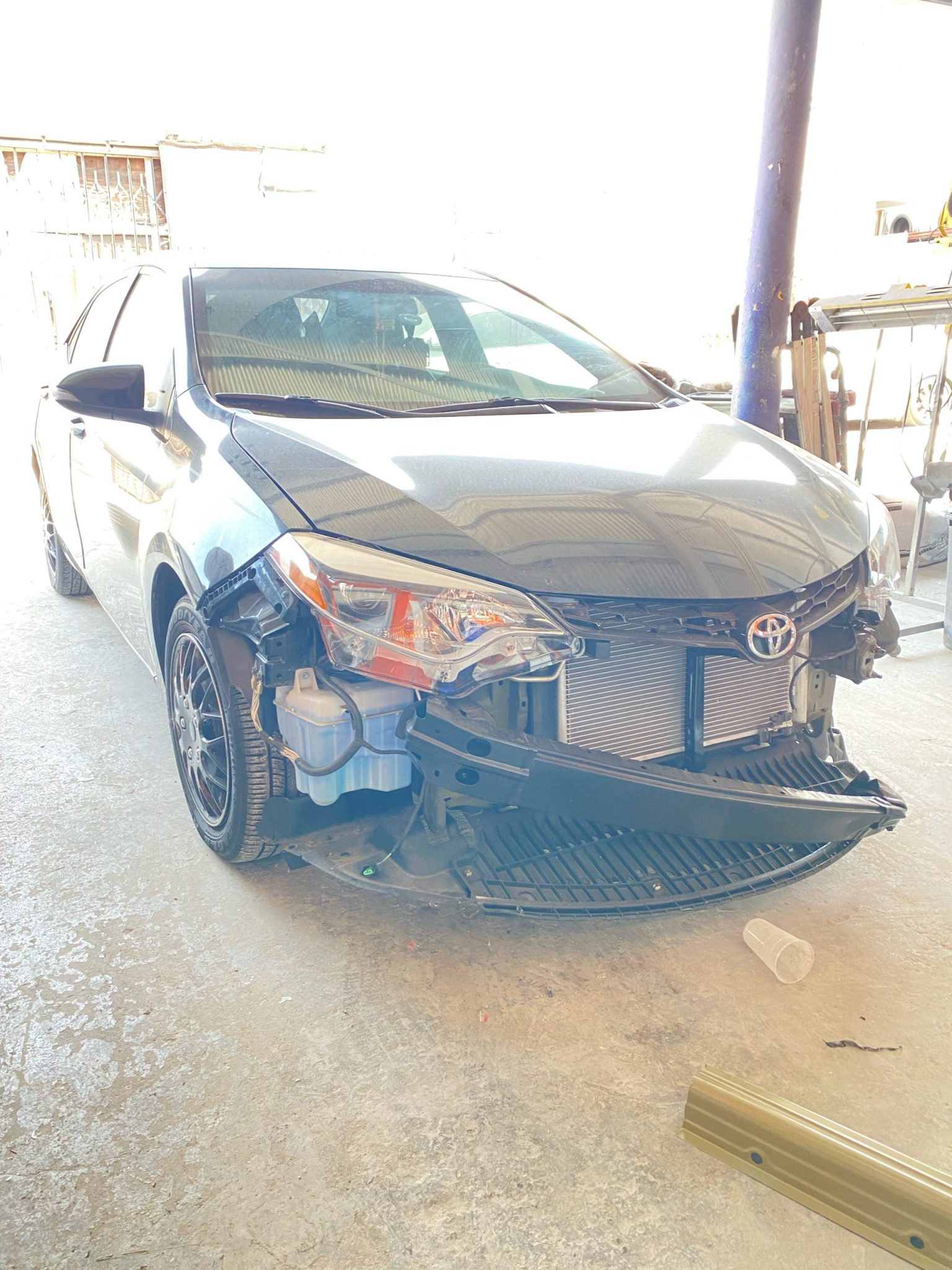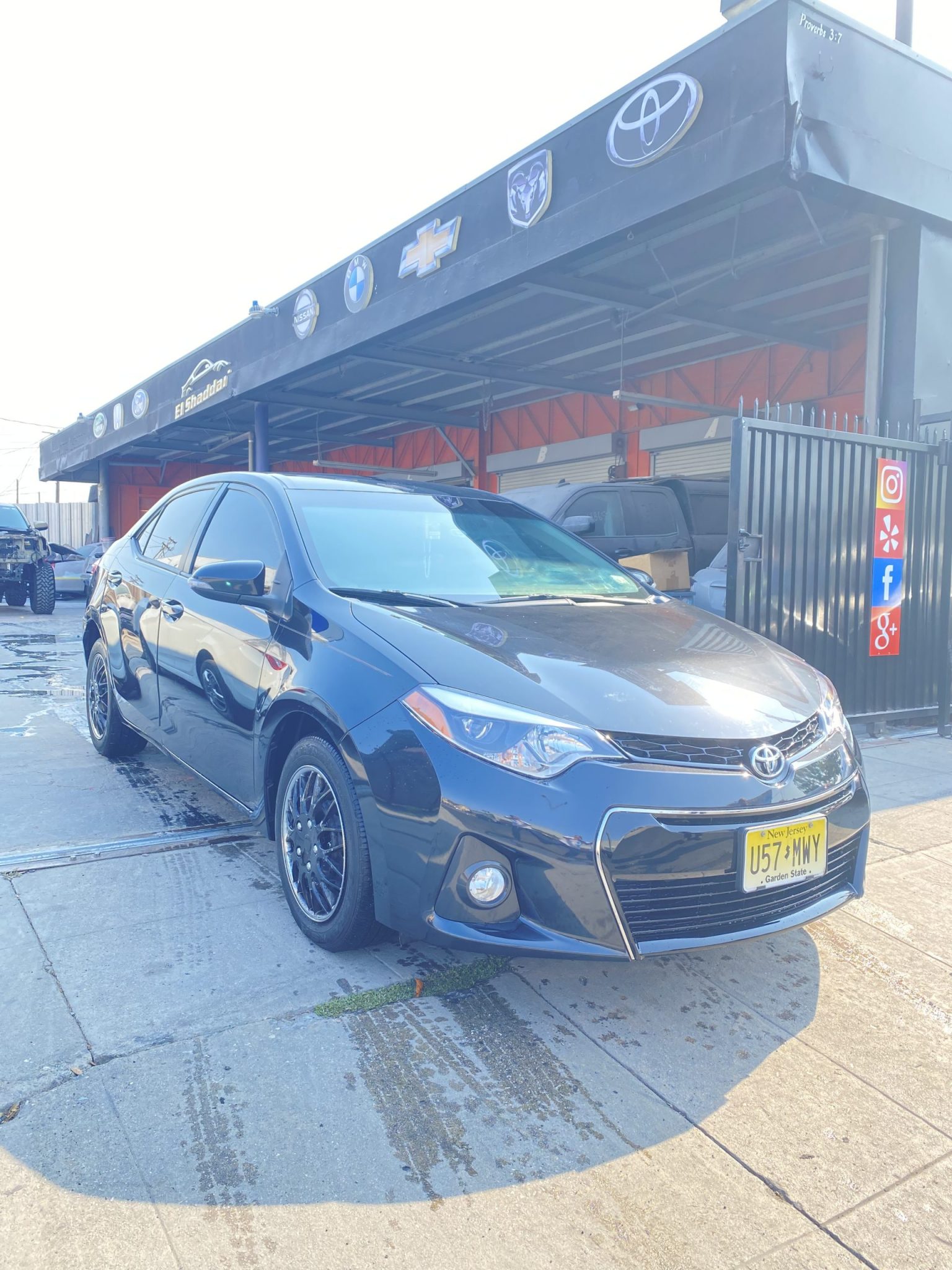 If you're a Nationwide, Infinity, Geico, Kemper, Safeco, Allstate, AAA, Farmers, or Liberty Mutual customer, just ask your insurer to have your estimate written at El Shaddai Auto Collision Center.  We can handle the rest directly with your insurer. If you have a different carrier, just let us know and our team will work with them too! We're an ASE-certified and an I-Car certified company.
Call us now at (800) 970-7453 for a free estimate or come by our body shop near South Gate at 7853 S Western Ave, Los Angeles, CA 90047.
GET
DIRECTIONS
TO OUR SOUTH GATE AUTO BODY SHOP
Areas Our

Los Angeles Body Shop

 Serves